The Spanish Tortilla otherwise known as the "tortilla de papayas"  has been a staple of Spanish cuisine and Tapaz since 1817. The large omelette is made in seasoned cast iron pan. Traditionally its just made with thin mandonlyed potatoes but is also quite popular with the addition of chorizo. You can order this delicious Spanish omelet of potatoes, eggs and onions in every Spanish restaurant in Spain. Every restaurant has an old traditional Spanish tortilla recipe to make the most delicious tortilla. And you can make one as well, it really isn't too hard.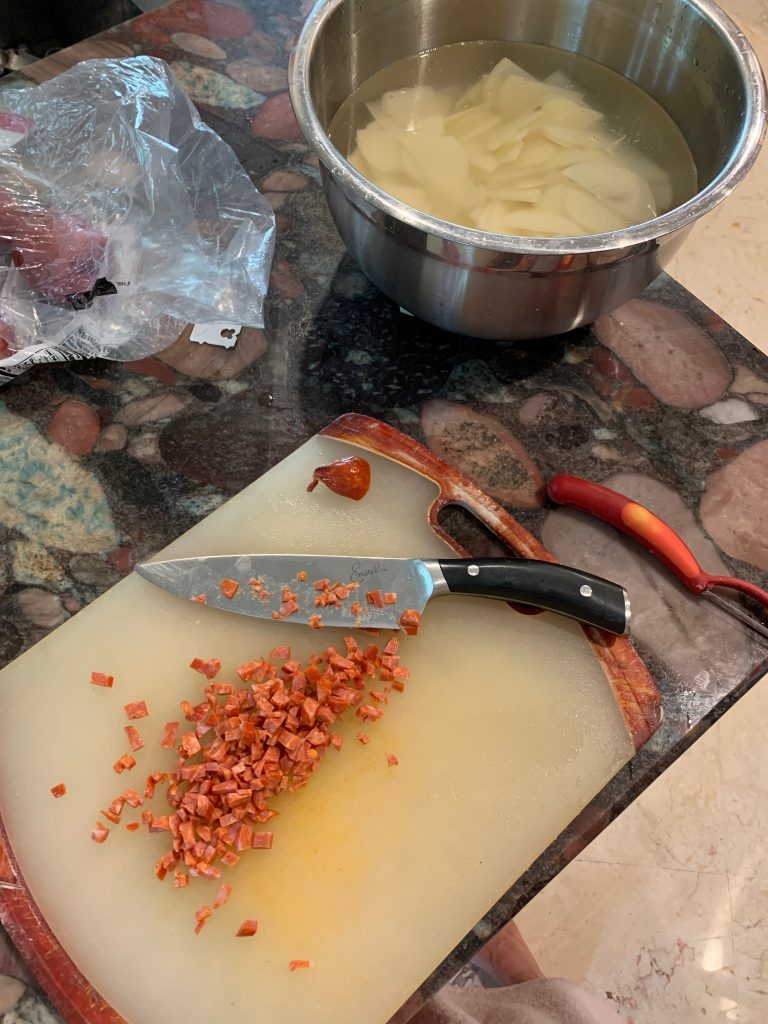 To begin making your Spanish omelete you start by peeling, thinly slicing, and soaking your potatoes to remove any excess starch. Also, dice up your chorizo and cut you onion into half rings Next, you add about a quarter inch of olive to your cast iron pan (about one cup) and let your onion and potatoes fry/saute until softened. Make sure to add plenty of salt to taste. Next, crack you eggs into a big bowl (about 6-10) with salt and pepper and scramble them up. Add your cooked potatoes and onion into the bowl with the eggs and gently mix them together. Next, in a large clean plan add about another cup of olive oil. Carefully transfer the mixture into the frying pan. Cover the pan and cook it for about 15 minutes on one side. Use a plate to flip the Spanish tortilla over and cook the other side for about 5 to 8 minutes.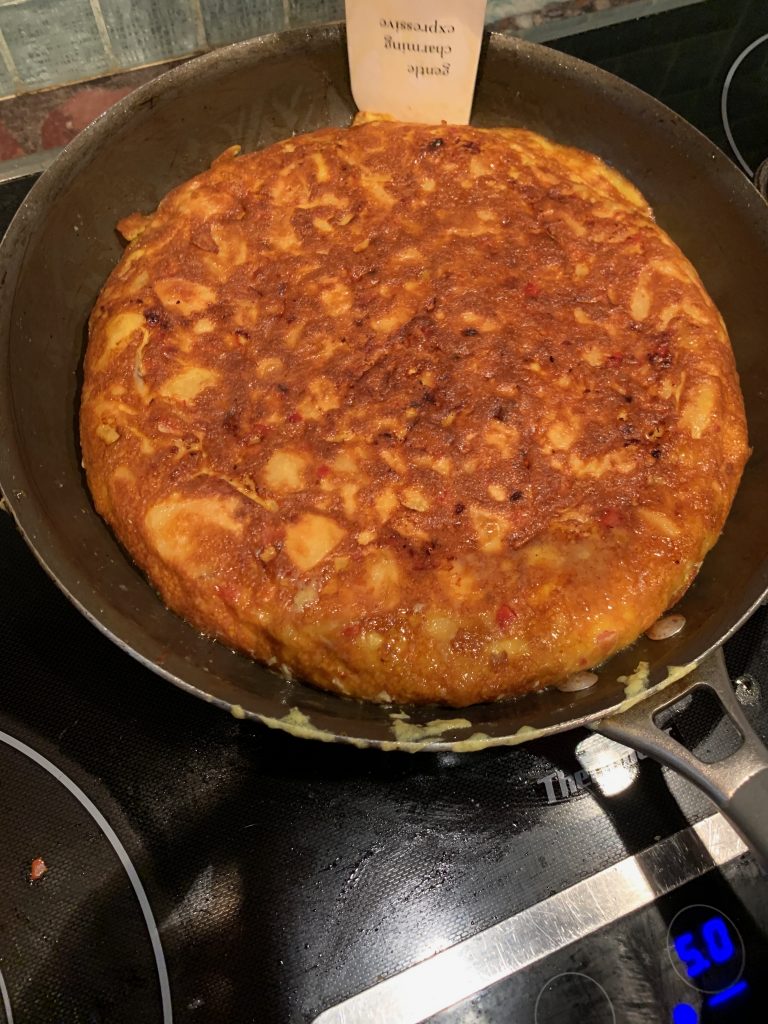 Your tortilla Española is done, enjoy your meal!