Macleod's convenience store is a place that all of us at The College of Wooster go to get some nice snacks without having to travel off-campus. Some of us play it safe and only get the things we know are amazing. Today, I'm going to give you the rundown on some low-key and amazing snacks.
For those of you who cannot go without the flavor of something sweet, but worry about weight or other health issues the Chuckanut Bay cheesecake is for you. Coming in New York cheesecake and strawberry cheesecake flavors, they taste literally beyond amazing and are much smaller than a traditional piece of cheesecake while still delivering mouth-watering flavor. Not only is their cheesecake amazing, but it's pretty cheap as well only ringing up at around $2.50.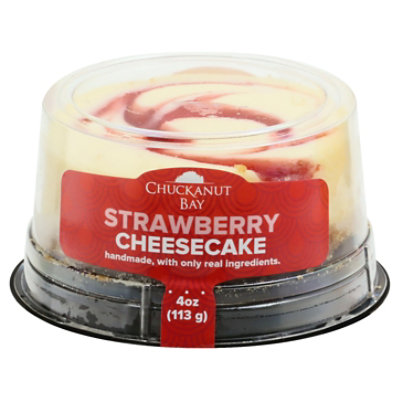 One of my favorite comfort foods growing up was chicken nuggets and not much has changed since. The Applegate Natural chicken nuggets that the C-Store offers taste exactly like regular chicken nuggets, while being gluten free. I was a bit skeptical to buy them at first just because I would always see so many boxes in the freezer and I just thought they were trash so nobody bought them, but I'm happy to say I'm incorrect.
The third and final underrated food goodie that McLeod has are the HelluvaGood potato chips. I knew that HelluvaGood created some amazing potato chip dip, but never just potato chips. Might I say that their chips taste exactly like their dip regardless of the flavor. My favorite are the French Onion flavored chips ones, but like stated earlier, you cannot go wrong with the whatever flavor you decide to purchase.