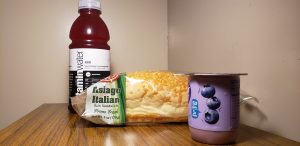 Starting with the Asiago Italian sub sandwich as my primary source of calories. The sandwich itself contains wheat bread, ham, asiago cheese, and pepperoni. In the nutrition facts, the sandwich contains 400 calories per serving. POPs also appear to offer a variety of different types of sub sandwiches. Furthermore, POP's meal options also include Caesar salades if sandwiches are not what catches your eye.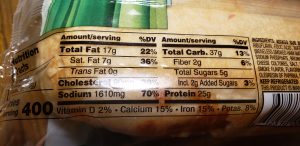 For the side option, I decided on Vitamin water paired up with blueberry yogurt. While those were my options, POP's meal plan also offers Powerade, Coca Cola, strawberry yogurt, Lay's, Doritos, etc.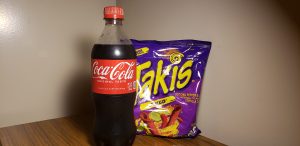 I also decided to add on to my meal option and grabbed Takis chips paired up with a Coke. I ended up regretting picking these snacks, but it served as a reminder not to pair these options together. Overall, POP's meal plan ended up being a decent option that serves as a break from Lowry's meal options. I do plan on trying the different options POPs offer in the future. Maybe even trying the Ceaser salads that they offer. I personally am not fond of salads, but this might end up changing my mind. I will never know till I try it out.