So as many know who are in the Wooster community that Lowery's food is not of the highest quality. It's not inedible… for the most part. There are not many options to choose from you have either the main lunch or dinner, the grill, noodles, vegetarian, international, and finally the hardly mentioned and barely touched salad bar. It has been described as the lettuce bar, the spinach bar, the brown lettuce bar, etc. People do not like it because there is hardly any other option to choose from than whatever variation of lettuce and spinach they put in the bar or what kind of fruit is being served that hour.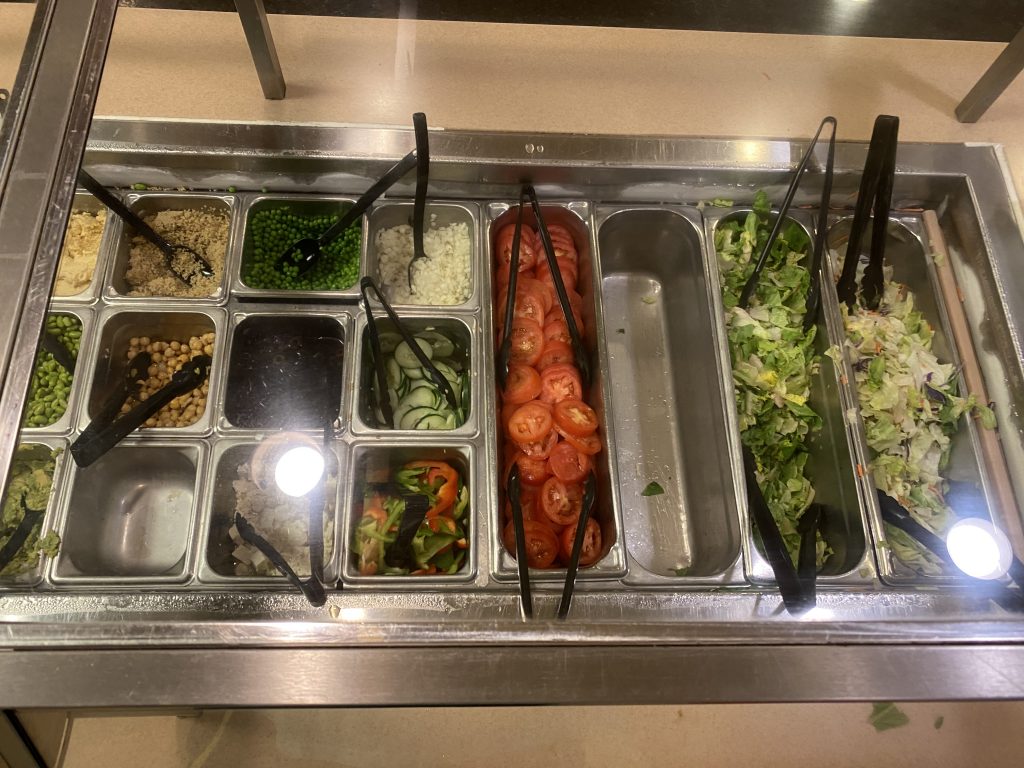 And I can honestly see how this can be disappointing to salad lovers. I myself do not eat salad very often but when I do I like some more options and choices when it comes to it. there seems to be very little variation in your salad unless you want to load them up with a whole bunch of stuff that ends up meshing together flavor-wise or you'll have one of the veggies that have gone brown and don't taste very good in the process.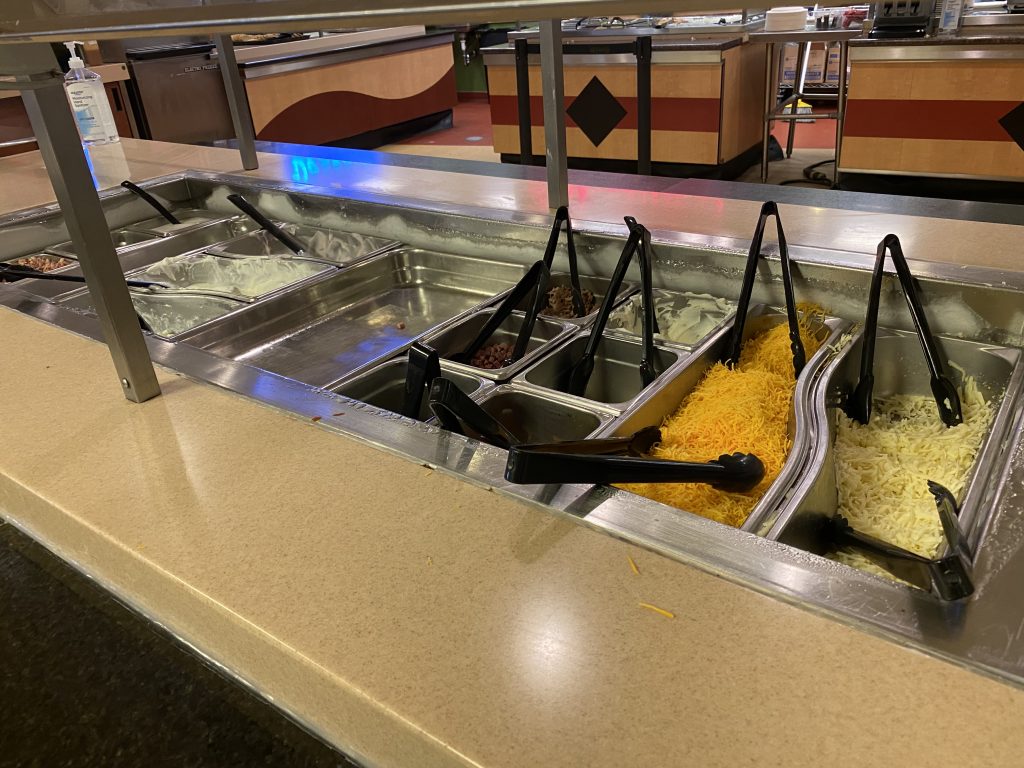 However, the table by the omelet station does mesh well with the salad bar. I'm not sure if this was intentional or just an oversite when lowery was made. Regardless Lowery has very poor quality when it comes to their salad. I would prefer if they would at least make sure their lettuce is not old and brown because that's not a very good look. I just wish in the future that the salad bars at lowery look something more like this. No spoiled or brown food and everything is one place.